Description
Want to make your car more stylish?
 Light up your car and make it luxurious with this decorative atmosphere light, you can use the app or remote control, you choose! This is about one set of decoration light, including 4 pieces lights one cigarette lighter (app edition) and one remote control.
 DO NOT WASTE TIME!
 Most of us love our cars and want to take good care of them. So why not get yourself some cheap car accessories? We have some quality products to make your ride more pleasurable. 
✅ They all add something special to your ride
✅ There are accessories for almost any need or purpose
✅ Car accessories will make you feel relax
✅ Can help your car to look new again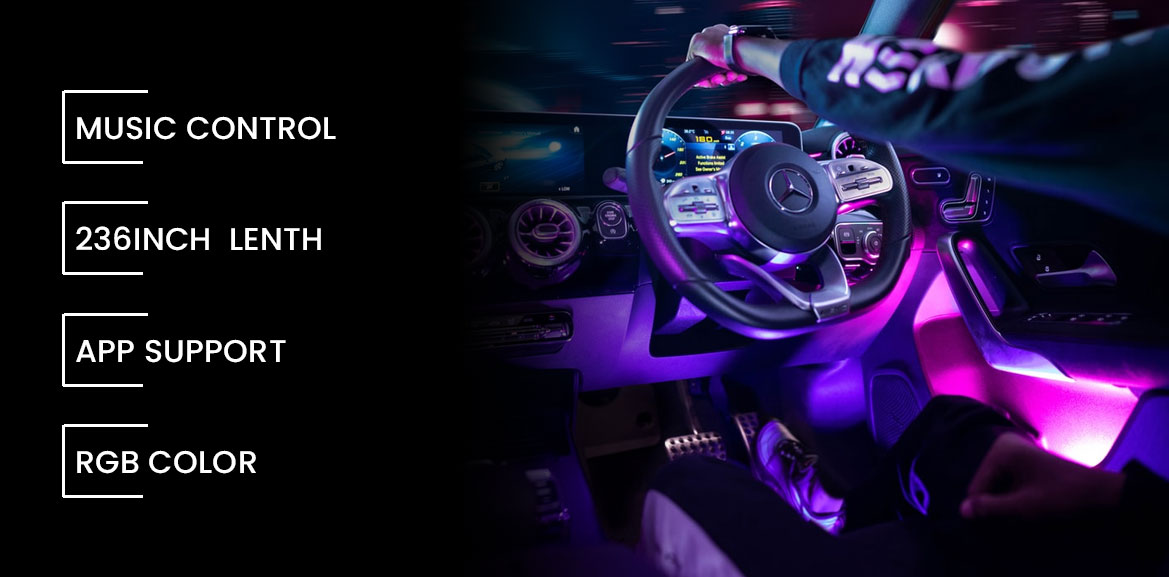 ✉ Materials:  The material is made with heavy-duty double-sided tape, all with quick, non-destructive installation.
- Voltage: USB is 5v, Cigarette lighter is 12v
⸻⸻⸻⸻⸻⸻⸻⸻⸻⸻
✩ Package Contents:
✅ 1 set Light
⸻⸻⸻⸻⸻⸻⸻⸻⸻⸻
♡ Installation: 
- Directly to the product configuration into the cigarette lighter socket cigarette lighter socket can be, without any wires modification.
For a realistic installation tutorial, I'll leave a link here: Tutorial here!
✅ Also comes with music control mode, makes your car more attractive.
Payment & Security
Your payment information is processed securely. We do not store credit card details nor have access to your credit card information.